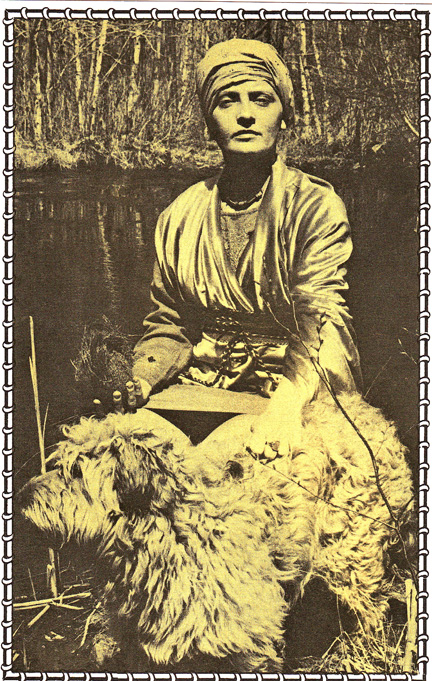 DAISY DEBOLT (1945-2011)
Daisy DeBolt Celebration
Monday, October 24, 8pm
Hugh's Room
2261 Dundas Street West Toronto
(416) 531-6604 for reservations
www.hughsroom.com
Admission: $20 recommended donation or pay-what-you-can
Further donations gratefully accepted
All proceeds go to the Daisy DeBolt musical legacy fund

Many of Daisy DeBolt's musical friends and colleagues will gather to remember Daisy
and honour her significant contribution to the Canadian music scene since the 60s.


Co-hosted by Brian Blain and George Koller
with performances from Daisy's son, Jake DeBolt, Allan Fraser (her partner from Fraser & Debolt), David Woodhead, Richard Bales, Michelle Josef, Teddy Fury, Brent Titcomb, Tony Quarrington, Margaret Stowe, Evelyn Datl, Tina Kiik, Grier Coppins, John Switzer, Michal Hasek, Jaro Czerewinec, Matt Zimbel, Sultans of String with Chris Mckhool, Bill Bourne, George Koller/Julie Michels, Magoo, Mark Sepic, Grindl Kuchirka, Heather Katz, Naomi Tyrrell, Steve Fruitman and Lloyd Greenspoon.
+++++++
Friends and fans of Daisy DeBolt will be saddened to hear that she passed away October 4, 2011 after a very brief illness. More to be announced here later.

The talent of Daisy DeBolt is the exuberant synthesis of family, musical and creative influences and is also a contributing force in the evolution of contemporary music. Her energy, humour and power as a vocalist have been affecting audiences since the 1960's and prompted critic Peter Goddard to write: "Her music doesn't showcase its roots, it contributes to them."

Daisy's early influences explain the origins of her musical talent. Her mother Marjorie was a music teacher who led a band in which young Daisy played guitar. Daisy's father played chromatic harmonica and banjo. In high school Daisy studied guitar with the legendary Lenny Breau.

After one year in fine arts at the University of Manitoba, Daisy decided to make music her career. After arriving in Toronto in 1965 she opened for the likes of Lonnie Johnson and Jessie Fuller and began working with several bands, including the Allen-Ward Trio.

In 1968, at the Mariposa Folk Festival, she met Allan Fraser. Soon after, they began touring as Fraser & DeBolt. In 1970 they were signed to Columbia Records in New York.

Their first album received rave reviews and was followed by a second album and tours in the United States and Canada. In 1974 Fraser & DeBolt represented North America in Sopot, Poland at the International Song Festival.

Following the breakup of Fraser & DeBolt, Daisy wrote film scores for the National Film Board of Canada and worked with dance company Ballet Ys. She also explored reggae music with her band Don't Push Me Against The Fridge.

In the late 1980's Daisy began work on her first solo CD Soulstalking which she described as "alpine polka reggae." Meanwhile, she toured the folk festival circuit in Canada and made many appearances on CBC radio programs.

Daisy also took time out to star in the Theatre Calgary production of Country Hearts in which she played the lead role of Sam Slick. She was also musical director for a production of Nickel in Sudbury and she appeared in The Coming in Toronto.

In recent years Daisy performed at the Women In E Motion concert series in Bremen, Germany and has done club dates and concert tours in Canada. She has also written music for the YTV series 15 Love.